Who is running for Governor of Minnesota?
On November 8, 2022, Minnesotans will decide who will be our next Governor and Lt. Governor. The DFL-endorsed candidates are Tim Walz and Peggy Flanagan. The GOP-endorsed candidates are Dr. Scott Jensen and Matt Birk.
Here's what you need to know about gubernatorial candidate Scott Jensen and his running mate Matt Birk.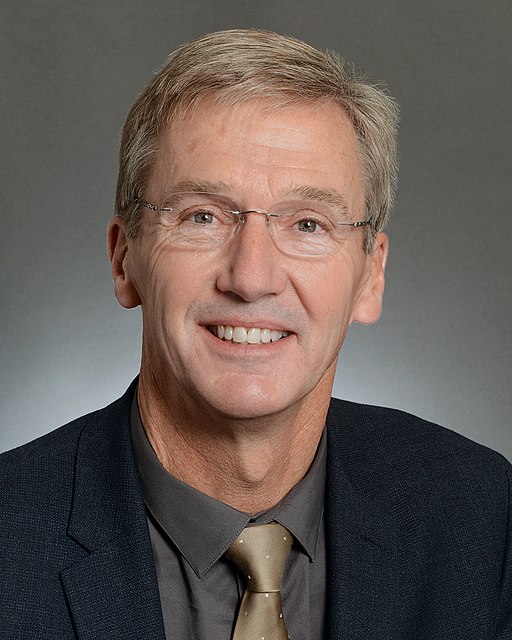 Who is Scott Jensen?
Scott Jensen is a former state Senator and unvaccinated family physician whose medical license is under investigation by the Board of Medical Practice for the fifth time. His running mate, Matt Birk, is a former player for the Minnesota Vikings and father of three teenage daughters who holds extremist views on abortion and questions a culture that supports women having….careers.
Jensen is ready to ban legal abortion in Minnesota.
Everyone deserves access to the health care they need. Abortion is still legal in Minnesota–but the results of this year's election can change that. Abortion rights are on the ballot. In a March 2022 interview with MPR, Scott Jensen said he would ban abortion in Minnesota without exceptions for rape or incest. Months later, he walked back that position and made his stance clear: he supports banning abortion in most cases. GOP candidates like Jensen are a threat to abortion in Minnesota, the only state in the upper Midwest that currently protects abortion rights. His extreme positions on abortion rights are wrong for Minnesota. Source: Minnesota GOP governor candidate Scott Jensen shifts abortion position, announces new plan, Star Tribune, July 29, 2022.
Jensen can't tell you if the 2020 election was stolen from Trump.
In Minnesota we value our democracy. We believe in a democracy where voters get to choose their candidate–candidates do not get to choose their voters.
Instead of using his position as the GOP candidate for Governor to debunk a conspiracy theory that led to a deadly mob and is still threatening our democracy Scott Jensen, when asked if the 2020 election was stolen from then-President Trump told MPR News he has "no way of knowing that." This is a spineless answer, pandering to MAGA Republicans. Scott Jensen could have bolstered the voice of Republicans who are embarrassed by the Big Lie and have put politics aside to protect our democracy.
Then again, the Queen of the Big Lie, secretary of state candidate Kim Crockett, is running on the GOP ticket with Scott Jensen and hedge fund lawyer and attorney general candidate Jim Schultz. A gubernatorial candidate who cannot go on the record to simply say the truth that, "Joe Biden won the 2020 election" is wrong for Minnesota.
Jensen is extreme.
As we get closer to Election Day, Scott Jensen continues to double and triple down on extreme positions and nonsense remarks. For instance, comparing public health measures to Nazi Germany (See: Did Scott Jensen Triple Down On Holocaust Comparisons? You Betcha!) He has refused to acknowledge his offensive and inaccurate babblings, further proving he's unfit to represent a diverse state. He's defended his running mate's comments about people needing abortions playing the "rape card."
On education, the Jensen-Birk plan diverts funding from public schools to vouchers and private institutions. It is no coincidence that Matt Birk co-owns a private school in Burnsville. Jensen also believes he'll be a better leader on education than Governor Walz who was literally a teacher for 20 years.
Make your plan to vote.
Make your plan to vote early or by Election Day, November 8, 2022. Checkout TakeAction's Busy Voters Guide to the 2022 Election.